Part Number: SE34
WESTINGHOUSE 6′ APPROXIMATELY 145MM COOKTOP ELEMENT TRIM RING TO SUIT 9523 ELEMENT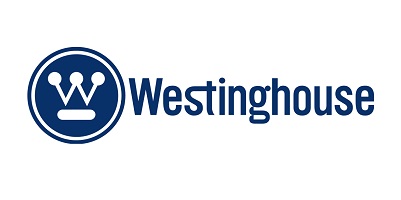 TRIM RING MODELS:
PAK130W, PAK130W*41, PAK130W*52, PAK130W*53, PAK140W*32, PAK143W*32, PAK161B*32, PAK143W*52, PAK161B*52, PAK501R*52, PAK140W*52, PAK143W*53, PAK161B*53, PAK143W, PAK161B, PAK161B*02 PAK501R*32, PAK501R*53, PAK501R, PAK501R*03, PAJ509R*13, PAJ509R*18, PAJ501R*13, PAJ501R*18, PAJ501R*19, PAJ501*00, PAJ509R827, PAJ509R*00, PAJ518W827, PAK509R*32, PAK518W*32, PAK529B*32, PAK509R*40, PAK518W*40, PAK529B*40, PAK509R*35, PAK518W*35, PAK529B*35, PAK509R*52, PAK518W*52, PAK529B*52, PAK509R*53, PAK518W*53, PAK529B*53, PAK509R, PAK509R*03, PAK518W, PAK529B, PAK529B*02 PAH439W*00, PAH439W*01, PAH444W*00, PAH444W*01, PAJ143W*00, PAJ145WN*00, PAJ518W*13, PAJ145WN*13, PAJ145WN*18, PAJ145WN*19, PAJ140W827, PAJ143W*27, PAJ140W*00, PAJ140W*13, PAJ140W*18, PAJ140W*19, PAJ143W*13, PAJ143W*18, PAJ143W*19 PAJ161B*00, PAJ161B*13, PAJ161B*18, PAJ161B*19, PAJ161B*27 PAJ518W*00, PAJ529B*13, PAJ529B*27, PAJ529B*00 PAK130W*04, PAK140W*35, PAK143W*35, PAK161B*35, PAK501R*35, PAK140W*53
ALTERNATE MODELS:
0545002480, 0545002481, PAP229ARGDC PAP229ARGD PAP228ARC PAP228AR PAP228A PAP228R PAP228T PAP226R PAP226T PAP221ARC PAP221AR PAP221A PHH364W*12 75C804S*00 75C804W*00 75C805S*00 75C805W*00 PHE364B*00 PHE364W*00 PAC535F PAC616F PAC619F PAC629QF PCC506F PHC364 64C822W*14 POH773W*00 PHD364 75C974W*00 64619100 PAL226R PCL448AR PCL446R PCL441AR PCL441R PAL228AR PAL228A PAL228R PAL228T PAL226AR PAL226T PAL221AR PAL221A PAL221R PAL221T PAL221 61621210 61605260 61603210 61601210 PHM364S PHM364 PHM363 PCP449ARGDC PCP449ARGD PCP448ARC PCP448AR PCP446R PCP441R
(PLEASE NOTE THERE ARE MANY VARIATIONS OF THIS TYPE OF ITEM. YOU MUST CHECK WITH US FIRST TO ENSURE IT IS SUITABLE FOR YOUR MODEL NUMBER, EVEN IF THE MODEL NUMBER IS MENTIONED IN THIS LISTING, AS SOME VERSIONS OF THE SAME MODEL NUMBER CAN HAVE DIFFERENT VARIANTS. PLEASE SEND US A PHOTO OF YOUR OLD ITEM, PLUS THE MODEL NUMBER AND YEAR OF MANUFACTURE IF POSSIBLE FOR US TO DEFINITIVELY CHECK. ITEM RETURNS WILL NOT BE ACCEPTED IF YOU HAVE NOT DONE THIS PREVIOUS TO PURCHASE.)
Outer diameter 157mm | inner diameter 140mm
145mm Trim Ring & Socket for 3503-10 Hotplate.
Outer diameter 157mm, inner diameter 140mm.